Ladybug Couple Ring (See Description)
Regular price
$28.00
Sale price
$18.00
/
---
DIRECTIONS TO ORDER A RING SET:
1) Select Ring Size and Color for THIN Band. Then add to cart.
2) Select Ring Size and Color for THICK Band. Then add to cart. 
Your rings will come in a set only after you add Thin Band AND Thick Band to your cart :)

Finish: 18k gold 
Material: Stainless Steel
*Tarnish Free*
*Nickel & Lead Free*
THE ORIGINAL VIRAL PUZZLE RING
Our custom Stay Golden puzzle ring are perfect for you and your partner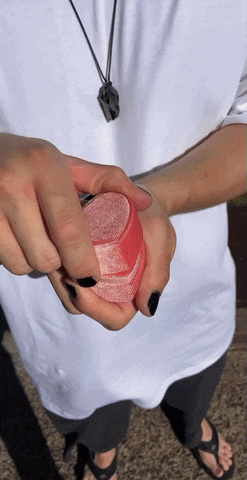 DO YOU AND YOUR PARTNER FIT EACH OTHER LIKE A PUZZLE? 
Match with stunning rings that fit together like your love for each other 
THE ULTIMATE LOVER COUPLE RING ♥
Show your affection for your significant other with the absolutely unique piece that completes you both
THIS TAB ONLY REFERS TO OUR REGULAR JEWELRY SUCH AS NECKLACES, EARRINGS, RINGS, BRACELETS & ANKLETS. FOR BODY PIERCING JEWELRY DETAILS, VISIT THE BODY PIERCING MATERIAL FAQ TAB!

Does our jewelry tarnish?
Our 18k gold plated customs are tarnish-free and will maintain their vibrant look as long as they are properly taken care of. Our jewelry can be worn in the water and in the ocean. However, we recommend keeping your piece(s) away from water whenever possible to maintain that fresh shine. Remove your jewelry when showering, swimming, or before exercising. 

Does our jewelry turn green?
The short answer is no :) All of our products (unless stated other wise) are made out of Stainless Steel. We stay away from cheap metals that turn your skin green such as; Brass, Zinc, Nickel, Alloy and Copper. 
Are these made out of real/solid gold?
Any item that specifies that it is gold-plated in the description box is plated in 18k gold. Solid gold products would be far more expensive than the prices were are able to offer. We strive to balance affordability and quality! 
Is plated jewelry bad? 
Plated jewelry is only bad when you try to plate cheap metal such as; Brass, Zinc, Nickel, Alloy and Copper.

How do I clean my jewelry?
Wash with warm soapy water and a soft cloth! It's that simple :)

We only use the best materials for Stay Golden babes ♡ 
Please note: ALL OF OUR BODY JEWELRY ARE FINAL SALE ITEMS DUE TO SANITARY REASONS

Every product in our store is made out of different materials! Please check product description for material information before ordering! <3
 Stainless Steel: We use 316L Stainless Steel for all our items.
Surgical Steel aka Stainless Steel is one of the most popular body jewelry materials. .There are many different grades of Surgical Steel but only a few are body-friendly and suitable for body jewelry. The only body-friendly grades are 316L and 316LVM Surgical Steel. They do contain alloys, however, the alloys are trapped inside the material through

 

special process so they cannot be released from the metal. Allergic reactions, when they occur, are rarely due to the Stainless Steel but from other factors (most commonly from mechanical irritation or harsh cleaning products). For most people this grade of steel works just fine.

316L Stainless Steel Care: Simply wash with antibacterial soap and warm water before inserting into your piercing. If the steel jewelry has gems on it DO NOT use alcohol or harsh chemicals to clean it. 
Brass/ Alloy Jewelry: 



Plated brass jewelry is not intended for sensitive skin. Most people switch to brass jewelry once their piercing is fully healed. Please don't use this on unhealed piercings as your skin is still healing. We are very straight forward with sharing the information of materials used to help you make an informed decision. We are not responsible for any skin irritation that could occur due to your choice to wear metals not suitable for sensitive skin so please consider this before making your purchase.

Brass Jewelry Care:  Avoid using perfumes, lotions, or sprays while wearing your plated jewelry for they can ruin or strip the finish. Avoid wearing while swimming, exercising, showering, or sleeping. To clean,

 gently wipe down with a dry soft cloth.

If you do clean your jewelry with water be sure to dry it well before storing. 
All orders are shipped from Honolulu, Hawaii, USA :)
 COUNTRY
SHIPPING FEE
SHIPPING TIME
USA

Orders over $50: FREE

Orders under $50: $5.99

5-7 DAYS
CANADA

Orders over $100: FREE

Orders under $100: $15

7-21 DAYS
UK & AUSTRALIA &  EUROPE

Orders over $120: FREE

Orders under $120: $18.99

7-21 DAYS
*TRACKING: All items are sent via tracked and insured through USPS First Class.
**RETURNS:
We pride ourselves in our quality Stay Golden jewelry. 
However, due to sanitary reasons, all body jewelry is FINAL SALE.
For all other jewelry - if there is any reason whatsoever you would like to return, we provide free returns for all of our customers. No questions asked.
***Days = Business Days
Please note we are a small business, so we truly appreciate your support patience loves <3